Climate Action 12th to 18th October 2020
Ireland's fourth Climate Action Week was running from October 12th to 18th, 2020, and Ballyowen Meadows School marked this by putting in place many actions.
(photos of children with pledge)
The Ballyowen Meadows Green schools Committee registered for #ClimateActionWeek Storytime event and got an A3 book:
WE WANT OUR PARK BACK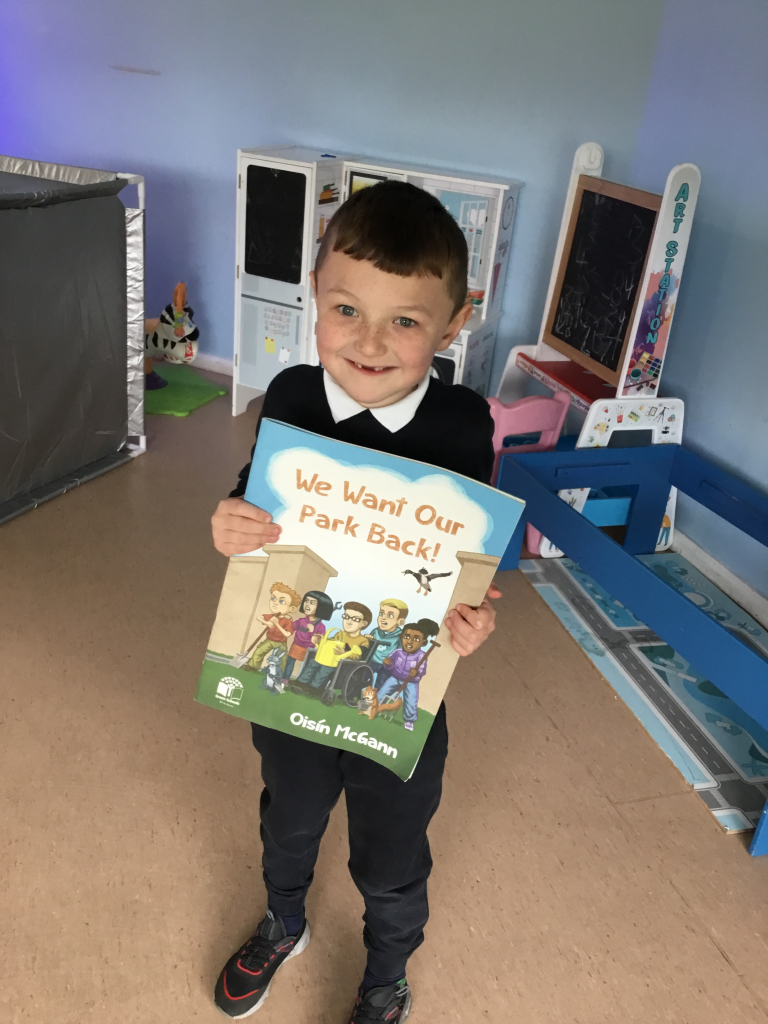 On 22 April 2020 Earth Day celebrated 50 years of diversifying, educating and activating the environmental movement worldwide. Since its creation in 1970 the Earth has seen many shifts, both culturally and environmentally. We have faced environmental challenges, such global climate change and biodiversity loss but we have also seen great progress in environmental awareness from the creation of the Sustainable Development Goals and the rigour of the youth climate strike movement.
In Ballyowen Meadows our work starts in the classroom and expands to the whole school and eventually fosters change in the community at large. Every day is Earth Day for Green-Schools students!
This is how we celebrate Earth Day: We are all in this planet together and only together can we make it better place for ALL.