Energy Flag  
Ballyowen Meadows Special School elected new Green-Schools Committee in September 2020. We have lots of events planned for this year to help achieve our Energy Flag. Keep checking our link on the website for the latest news. 
Action Plan  
Here is our Action Plan for the Energy Flag. Please let us know if you have any suggestions that could be added to our Action Plan. Remember the Green-Schools Project is a whole school initiative and we want to hear your opinion.
Green-Schools-Action-Plan
Green-Schools Notice Board
 
This is our Green-Schools Notice Board which was created by members of our committee. Make sure to have a look the next time you pass as we have some great energy saving tips on display!!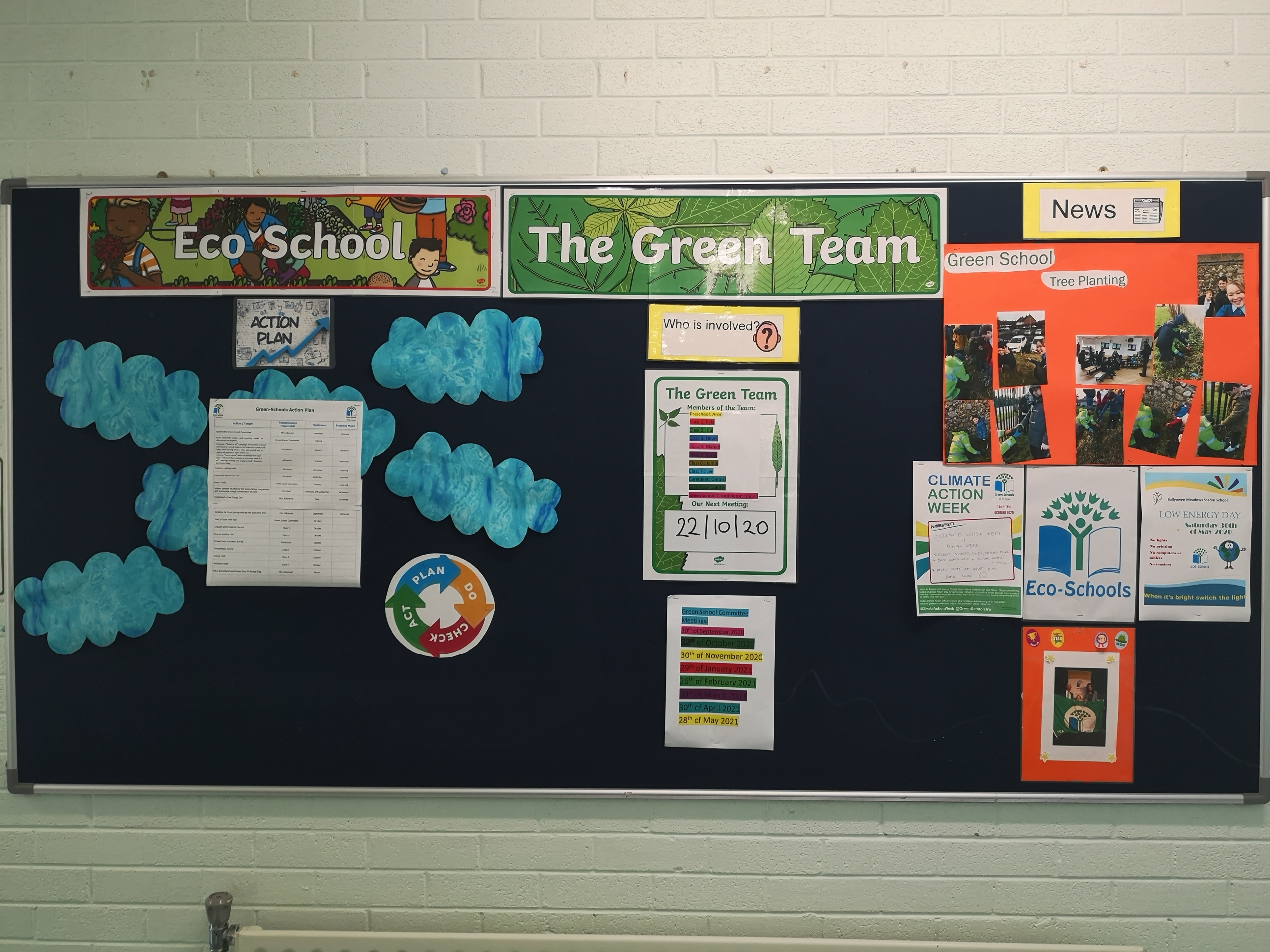 Green-Schools Committee
Our Green-Schools Committee meet once a month to discuss all matters relating to the Green-Schools. There is one member from each class, caretaker, secretary and teacher: